Nintex
Redefining the workflow of your business
Striving to provide our clients with the best service and technology, DSC-IT has partnered with Nintex, the world's leading SharePoint workflow company, with thousands of customers all over the world.
Nintex solutions, available from DSC-IT, include innovative software and cloud services that empower businesses like yours automate their processes and streamline their workflow with powerful and user-friendly technology.
The Nintex Connector for DocuSign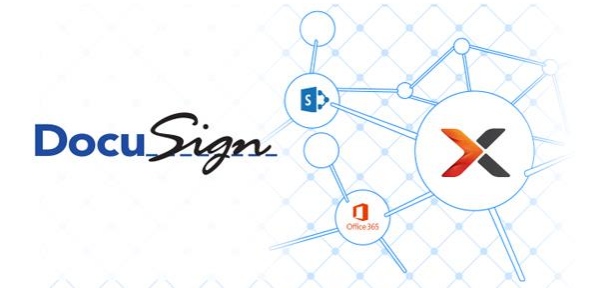 Get started fast by including DocuSign in these processes
Employee onboarding
Purchase requests
Contract management
Business reporting
Product approvals
Non-disclosure agreements
Work orders
Audit sign-offs
Invoice processing
Enhance dozens of approval processes quickly and easily by automating signature gathering with the world's leading electronic signature solution
Expand the reach of your workflows to include DocuSign
Increase the speed and efficiency of approval processes
Achieve greater ROI with your Workflow platform
If you are based in Perth or surrounding areas, you will benefit from one of these products available from DSC-IT:
Nintex Workflow - adds a drag-and-drop workflow designer, connectivity and advanced workflow features to Microsoft SharePoint.

Nintex Workflow for Office 365 - Connect Nintex Workflow to Office 365, external systems, Exchange server, Lync server, databases, web services, and a world of cloud services seamlessly.
Nintex Forms - a web based designer that enables forms to be created within SharePoint quickly and easily. SharePoint forms can then be consumed on most common mobile devices.
Nintex Workflow for Project Server - empowers project and portfolio managers to design and implement end-to-end workflows without the need for complex and costly development cycles.
Nintex Live - adds value to your Nintex Workflow and Nintex Forms solutions by giving you access to a catalog of useful no-code cloud services, making it simple for you to extend the reach of your processes.
Nintex Mobile - provides a new way for users to interact with Nintex Workflows and Nintex Forms securely, to get more from their workflows by extending processes on mobile devices without extra code.
Nintex Workflow was recognized the most utilized third party tool for SharePoint, and Nintex Forms, the breakthrough technology that enables SharePoint forms to be designed and deployed quickly and easily to any mobile or PC device.
Nintex products are popular with government, public, and private organizations including over 200 of the Fortune 500, and major banks.
Find out if your business can benefit from Nintex solutions by contacting us today!