Case Studies
Jones Lang LaSalle Uses Microsoft Technology Platform to Improve Building Energy Efficiency
---
Microsoft Portal Improves Underground Safety in Western Australian Mines.
Barminco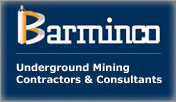 Barminco is a leading Australian mining contractor, supplying heavy mining equipment and expertise for underground mining operations. The company employs approximately 1,800 staff at 30 sites, mostly in remote locations in Western Australia.
Business Situation Critical business processes were reliant on paper-based communications. Operating and training manuals were printed and distributed to mine sites, and site staff had to fax capital expenditure requests.
The Solution From 2005 to 2007, Barminco partnered with DSC-IT to deliver a customized Microsoft SharePoint Server 2007 solution to provide a central repository of mine operating documentation. Business processes were automated with workflows.
Benefits
Faster dissemination of information.
Delegated responsibility for updates.
Quicker, more transparent approvals.
Better quality reporting.
Reduced risk of business interruption.
---
Westralia Airports Corporation Takes Off with Powerful IT Monitoring Tool. Westralia Airport Corporation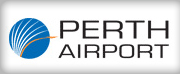 Perth Airport plays a vital role in Western Australia's economy, with more than 1,900 flights arriving and departing each week. WAC manages the airport's infrastructure and surrounding 2,105-hectare (5,200-acre) estate. The organization employs approximately 160 staff in areas including airport operations, retail, transport, management, and administration.
Business Situation With critical infrastructure spread across the airport campus, and no centralized tool to monitor all systems, IT staff found it difficult to provide proactive and timely IT support. "We spent a lot of time monitoring servers and collecting information to try and get a clear picture of what was going on", explains Heaford. "We had an alerting system that told us if a server went offline, but it didn't provide any detail or analysis. We knew this was not an ideal situation and certainly not the best use of our time."
The Solution WAC became an early adopter of Microsoft System Center Essentials 2007 with the help of Microsoft Gold Certified Partner DSC-IT. Specifically designed to meet the needs of mid-sized businesses with up to 500 computers and 30 servers, System Center Essentials provides a unified environment for IT professionals to proactively and efficiently manage their IT systems. "System Center Essentials offered us everything we needed, plus some additional benefits," says Heaford. "We recognized that System Center Essentials had the server monitoring capabilities we needed and could also help us manage our workstation fleet and maintain our hardware and software inventory."
"The implementation of System Center Essentials 2007 will transform the way WAC's IT team works."

sToby Heaford, Systems Administrator, Westralia Airports Corporation
Benefits
Improved server monitoring
Single Source of Information
Automated Inventory
Increased Efficiency